 Got a business ? You need a Website
A Stunning Website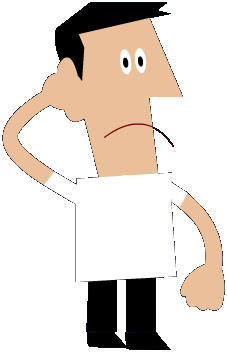 Why do i need one ?
I don't think my customers are going to go look for my brand online, or even if they do, won't a page with just my business info work? I can create one for free, isn't it?

Nah.. You are totally wrong.
In this internet age, customers make an informed decision by looking online for what they need. An impression that your customers get when they land on your website looking for your service or product is very crucial.A poorly designed or not so user-friendly website will make you lose customers, which brings down your brand image and profits. So nothing comes free - you have to pay the price of losing business.
YOU MUST WATCH THIS VIDEO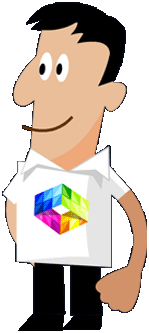 Our incredible team of Designers, Coders, Content writers & Technical geeks handle
Static Websites
Dynamic Websites
Micro sites
UI Design
WordPress Themes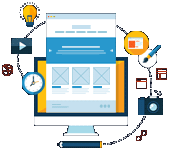 Website Maintenance
Search engine Optimization
e-Commerce Websites
Custom Web Applications
Portal Development Either you are looking to create a new custom website or to redesign your existing website
you should try us to know why you will love us :)
Here is a glimpse of ideas we have crafted
Our work spans across multiple verticals and many business categories . We are proud to have designed
websites for tech-start ups , local non-profits , fashion fundas , finance gurus, education enthusiasts, fitness
freaks and innovators –almost with every type of business.

We believe in letting our work do the talking. But if you insist on some bytes, here are a few


The professionalism exhibited in IdeaCube's work is commendable. From the time of discussion to hosting the website, everything was well organized.

Mr.Suresh Rajan - Aviva Life Insurance

From the time of intro , we have been getting an excellent response from IdeaCube and we wish them good luck in their forthcoming tenure..!!!

Mr.Nishant Banthia - Managing Director Magnum Casuals Pvt Ltd

They are very easy to work with, open to discussion and quite flexible in their approach. They came up with a lot of ideas to make our website better.

Mr. Sankaralingam Director, Shanthis - The Garment Shop

The solutions offered by IdeaCube are very creative and refreshingly new. Their conceptualization of the web site was very good and we highly recommend them.

Mr.Hariganesh- Director HGWALLS
We never sell you a service or product, we sell you an experience,
which you can feel only if you try us out. Go ahead talk to our web experts today !

7904856567 / 9884979121
OR
We eat up the competition with our phenominal ideas & visually stunning output